The new and great spot in South Florida for Italian food lovers!
Coppola's Bistro Ristorante defines Italian fine lunch and dining in Miami. If you are in the mood for traditional Italian food, just check our Italian food menu to find your favorites.
Best Local Italian Food
Restaurant in Miami
If you are looking for the best Italian food in Miami, look no further than Coppola's Bistro Ristorante. This local Italian food is always freshly cooked to order. The friendly and attentive staff are the only thing more pleasant than the food at this Italian food restaurant. With recipes that have been passed down through the generations, you cannot beat this fine Italian restaurant in Miami.
Come with your friends
And enjoy our delicious Italian appetizer with a glass of wine for $14.99, from 5:00 pm to 7:00 pm.
What is the best Italian meal?
While it is difficult to name the best with so many delicious options, one of the most ordered Italian meals is lasagna.
What are some famous Italian dishes?
The most iconic Italian dishes include:
Rissoto
Lasagna
Fried Calamari
Affogato
Tiramisu
What food is served in a bistro?
We offer a full menu of appetizers, fish courses, chicken courses, meat courses, side dishes, Risotto, salads, desserts, and beverages.
What are some famous Italian dishes?
Some of the most common Italian foods include:
Spaghetti Carbonara
Antipasti
Risotto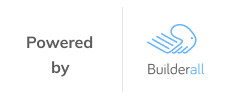 Skip to content