We are the trendsetters in Italian dining
Set in the lovely Miami, Florida. We offer a carefully composed menu ranging from favorites such as salads and pasta to specialty dishes like steak, fish, and veal. Our food is freshly cooked to order by a team of experienced chefs and brought to you at extremely affordable prices. We pride ourselves on our customer service and our many returning customers are a great recommendation in itself. Our caring team of staff will do their best to ensure that your Italian experience is nothing other than a delightful one.
Coppola's Bistro Ristorante
What characterizes Coppola's is having authentic Italian dishes with superior quality, where all the dishes found on the menu are created in harmonic combination of tastes, colors and scents which reflects to deliver the best experience.
Be sure to host your next event with us! We offer the best in Italian food with real authentic flavor. A warm welcome is awaiting you at our restaurant located in South West Miami Florida. The restaurant is fully booked at certain times so be sure to make your reservation on time.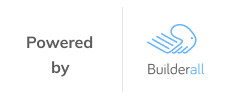 Skip to content